The Longest Silence (Shades of Death #4) by Debra Webb 
ISBN: 9780778330752 (hardcover)
ISBN: 9781488023545 (ebook)
ISBN: 9781488204159 (audiobook)
ASIN: B072582J4F (Kindle edition)
Publisher: MIRA
Release Date: March 6, 2018
"The twists and turns in this dark, taut drama make it both creepy and compelling." —New York Times bestselling author Steve Berry

A killer stole her voice. Now she's ready to take it back. Don't miss the chilling Shades of Death series from USA TODAY bestselling author Debra Webb.

Joanna Guthrie was free. She had been for eighteen years–or so she needed everyone to believe. What really happened during the longest fourteen days of her life, when she and two other women were held captive by a dangerous serial killer, wasn't something she could talk about. Not after what they had to do to survive.

But when more women go missing in an eerily similar manner, Jo knows her prolonged silence will only seal their fates. She's finally ready to talk; she just needs someone to listen. FBI special agent Tony LeDoux can't deny he finds Jo compelling–he's just not sure he believes her story. But with the clock ticking, Jo will do anything to convince him, even if it means unearthing long-buried secrets that will land them squarely in the crosshairs of the killer…
Purchase Links

Read an excerpt (follow the excerpt tour to read more):


Copperas Cove, Texas
Sunday, March 25, 10:00 p.m.
The phone wouldn't stop ringing.
The annoying sound echoed off the dingy walls of the tiny one-room apartment.
Joanna Guthrie chewed her thumbnail as she stared at the damned cell phone. Three people had this number: her boss, a research analyst she occasionally worked with and Ellen. If it was work, the caller would simply leave a message, but it wasn't work—it was Ellen.
Jo's foot started to tap so she stood and paced the floor. "Not answering."
Why should she answer? The calls came about three or four times a year and they were always the same. Ellen would complain about her life and her husband and her kids. She would bemoan the hand fate had dealt her. She would never be whole. Nothing she attempted fixed her. Not the shrinks or the meditation or the yoga or any of the other crazier shit she'd tried, like cocaine, and certainly not the alcohol.
Jo stared at the phone. Two minutes tops and it would start that fucking ringing again. She closed her eyes and exhaled a measure of the frustration always generated by calls from Ellen. Guilt immediately took its place. No matter the reason, whenever Ellen called Jo always wound up feeling guilty whether she answered the damned phone or not. A voice mail carried the same guilt-generating effect.
"Not my fault." She paced the room like a freshly incarcerated criminal on the front end of a life sentence.
Ellen had chosen her own path. She'd made the decision to pretend to be normal. Dared to marry and to have children. Jo shook her head. How the hell could she do that after what they went through—what they did? Now the woman spent every minute of every day terrified that she would somehow disappoint her family or that something bad would happen to them because of her. Or, worse, that someone would discover her secret—their secret.
Deep breath. "Not my problem."
Jo had made the smarter choice. She'd cut ties with her family and friends. No boyfriends much less husbands. No kids for damned sure. If she wanted sexual release she either took care of it herself or she picked up a soldier from one of the clubs in Killeen. She didn't go to church; she didn't live in the same town for more than a year. She never shared her history with anyone. Not that there was anything in her past that would give anyone reason to suspect the truth, but she hated the looks of sympathy, the questions.
The past was over and done. Dragging it into the present would not change what was done.
She had boundaries. Boundaries to protect herself. She never wasted time making small talk much less friends. Besides, she wasn't in one place long enough for anyone to notice or to care. Since her employer was an online newspaper, she rarely had to interact face-to-face with anyone. In fact, she and the boss had never met in person and he was the closest thing to a friend she had.
Whatever that made her, Jo didn't care.
Hysterical laughter bubbled into her throat. Even the IRS didn't have her address. She used the newspaper's address for anything permanent. Her boss faxed her whatever official-looking mail she received, and then shredded it. He never asked why. Jo supposed he understood somehow.
She recognized her behavior for what it was—paranoia. Plain and simple. Six years back she'd noticed one of those health fairs in the town where she'd lived. Probably not the most scientific or advanced technology since it was held in a school cafeteria. Still, she'd been desperate to ensure nothing had been implanted in her body—like some sort of tracking device—so she'd scraped up enough money to pay for a full-body scan. Actually she'd been short fifty bucks but the tech had accepted a quick fuck in exchange. After all that trouble he'd found nothing. Ultimately that was a good thing but it had pissed her off at the time.
A ring vibrated the air in the room.
Enough. Jo snatched up the phone. "What do you want, Ellen?"
The silence on the other end sent a surge of oily black uncertainty snaking around her heart. When she would have ended the call, words tumbled across the dead air.
"This is Ellen's husband."
A new level of doubt nudged at Jo. "Art?"
She had no idea how she remembered the man's name. Personal details were something else she had obliterated from her life. Distance and anonymity were her only real friends now.
Now? She almost laughed out loud at her vast understatement. Eighteen years. She'd left any semblance of a normal life behind eighteen years ago. Jesus Christ, had it only been eighteen?
"Yours was the only name in Ellen's phone I didn't recognize." He chuckled but the sound held no humor. "Her mom and dad's number is there. Her little sister's. The number for Alton's school, my mom's and the pediatrician. Mine, of course. But yours was the only other one." He made a sound of surprise. "I never realized there was no one else. No friends. Not even any of the other mothers from Alton's class or from our neighborhood are in her contacts. I just assumed she lunched and shopped with the other mothers. Set up playdates, but Alton said no playdates." He sighed. "Doesn't really matter now, I guess."
Excerpt From The Longest Silence by Debra Webb,
to be released on March 6, 2018, by MIRA Books.
Copyright © 2018 by Debra Webb.


Meet the Author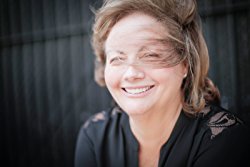 DEBRA WEBB is the award winning, USA Today bestselling author of more than 130 novels, including reader favorites the Faces of Evil, the Colby Agency, and the Shades of Death series. With more than four million books sold in numerous languages and countries, Debra's love of storytelling goes back to her childhood on a farm in Alabama.
Connect with Debra