Tear Me Apart by J.T. Ellison
ISBN: 9780778330004 (trade paperback)
ISBN: 9781460396711 (ebook)
ISBN: 9781538517307 (audiobook)
ASIN: B077YQH18P (Kindle edition)
Publisher: MIRA
Release Date: August 28, 2018 



The follow-up to her critically acclaimed Lie to Me, J.T. Ellison's Tear Me Apart is the powerful story of a mother willing to do anything to protect her daughter even as their carefully constructed world unravels around them.

One moment will change their lives forever…

Competitive skier Mindy Wright is a superstar in the making until a spectacular downhill crash threatens not just her racing career but her life. During surgery, doctors discover she's suffering from a severe form of leukemia, and a stem cell transplant is her only hope. But when her parents are tested, a frightening truth emerges. Mindy is not their daughter.

Who knows the answers?

The race to save Mindy's life means unraveling years of lies. Was she accidentally switched at birth or is there something more sinister at play? The search for the truth will tear a family apart…and someone is going to deadly extremes to protect the family's deepest secrets.

With vivid movement through time, Tear Me Apart examines the impact layer after layer of lies and betrayal has on two families, the secrets they guard, and the desperate fight to hide the darkness within.   
Purchase Links
Lauren Wright has devoted her life to providing her daughter Mindy with everything she needs, physically, emotionally, and otherwise. Now that her daughter has suffered a traumatic leg injury that has revealed a catastrophic disease process, she wants to do anything possible to prolong her daughter's life…or does she? One little lie cascades into another and another and before anyone knows it, Lauren becomes someone no one really knows anymore. Mindy knows her mother is hiding secrets from her past and now that she knows she's adopted, she's wondering just what those secrets truly are. Juliet Ryder, Lauren's sister, knows that Lauren's story doesn't quite add up, but she's truly willing to do anything, even skirting the law, to find the truth and Mindy's birth parents if it means prolonging her life. Jasper, Lauren's husband doesn't really know what to believe. He's astonished to learn that Lauren isn't Mindy's birth mother and begins to wonder what other secrets she might be keeping from him. The more Mindy, Juliet, and Jasper uncover, the more they realize they may have never really known Lauren at all. Just how far is Lauren willing to go to protect her secrets and ostensibly Mindy's life?
Tear Me Apart is one of those reads that you think you've figured out, but the twists just keep coming. This story is filled with psychological chills and thrills, along with tons of family drama, angst, and a few murders (yes, that's a few murders…read the book to find out who dies!). Of course, there's a lot more going on in the story than just one person trying to protect their secrets, a mother protecting her child, a child trying to recuperate from a potentially life-threatening disease, or a family recovering from a series of mind-blowing revelations. Ms. Ellison has also thrown mental illness, severe depression, and suicide into the mix for a story that left this reader on tenterhooks from beginning to end. In many ways, this year has been a banner year for me as a reader as I've had the fortune to read a number of wonderful books and Tear Me Apart is definitely being added to this list. I enjoyed the characters, the action, the settings, the drama, and the suspense. So, for all of you suspense-thriller readers, go out and grab a copy of Tear Me Apart to read. For fans of family drama, yes you guessed, I'm recommending you grab a copy of Tear Me Apart to read as well. Seriously, this is one story that I think every reader can enjoy reading. 

Disclaimer: I received a free digital review copy of this book from the publisher via NetGalley. I was not paid, required, or otherwise obligated to write a positive review. The opinions I have expressed are my own. I am disclosing this in accordance with the


Meet the Author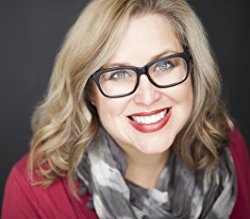 New York Times and USA Today bestselling author J.T. Ellison writes standalone domestic noir and psychological thriller series, the latter starring Nashville Homicide Lt. Taylor Jackson and medical examiner Dr. Samantha Owens, and pens the international thriller series "A Brit in the FBI" with #1 New York Time bestselling author Catherine Coulter. Cohost of the Emmy Award-winning show, A Word on Words, Ellison lives in Nashville with her husband.