The Price of Grace, Black Ops Confidential #2/Band of Sisters #2, by Diana Muñoz Stewart
ISBN: 9781492694090 (paperback)
ISBN: 9781728206714 (ebook)
ISBN: 9781977372468 (audiobook)
ASIN: B07QTCV5NH (Kindle edition)
Publisher:  Sourcebooks Casablanca
Release Date: September 24, 2019



Who can you trust
When family, truth, and love are all on the line?

Gracie Parish knows the true cost of trust. Rescued as a child by the infamous Parish family, she became a member of their covert sisterhood of vigilantes. Gracie saw her most precious relationships destroyed by secrecy. She learned long ago to protect her heart as well as her family's secrets.

Special Agent Leif "Dusty" McAllister will do anything to uncover the truth about the Parish family's covert operations. Dusty knows Gracie is his ticket in. He'll use everything he's got—fair, unfair, and just plain wrong—to break through her defenses. But the more he gets to know Gracie and her family's mission, the harder he starts to fall. Neither one is sure they'll get out of this with their lives—or their hearts—intact.



Purchase Links:  IndieBound  |  Amazon  |  Amazon Kindle  |  Barnes and Noble  |  B&N Audiobook  |  B&N Nook  |  BookDepository  |  Books-A-Million  |  Downpour Audiobook  |  eBooks  |  !ndigo Books  |  Kobo eBooks  |  Kobo Audiobook



Praise for the Black Ops Confidential Series


"Witty, dangerous, fun, and smoking hot."
—Cindy Dees, New York Times and USA Today bestselling author regarding I Am Justice
"A high-octane…satisfying roller-coaster ride. Stewart's talent shines."
—Publishers Weekly regarding The Price of Grace
"Spellbinding, sizzling. Unsurpassed romantic suspense."
—Patricia Gussin, New York Times bestselling author regarding I Am Justice



Meet the author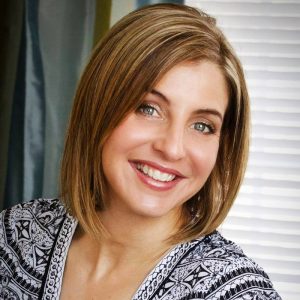 Armed with a razor-sharp wit and a rolled-up MFA in Creative Writing, Diana Muñoz Stewart cartwheel-kicked her way into publishing with her fiery Black Ops Confidential series. Washington Independent Review of Books called the series' award-winning debut, "original, impressive" a "rollicking good ride" and "high-octane."
Muñoz Stewart'
s work has been a BookPage Top 15 Romance of 2018, a Night Owl Top Pick, A BookPage Top Pick, and an Amazon Book of the Month. A 2014 Pages From The Heart Winner, 2015 Golden Heart® Finalist, 2016 Daphne du Maurier Finalist, and a 2016 Gateway to the Best Winner, Diana Muñoz Stewart is a member of Romance Writers of America, International Thriller Writers, and Sisters in Crime.
Diana lives in an often chaotic and always welcoming home that—depending on the day—can hold husband, kids, extended family, friends, and a canine or two. A believer in the power of words to heal, connect, and distract from chores, Diana blogs regularly on topics near and dear to her heart, including spotlight pieces on strong women from around the world. When not writing, Diana can be found kayaking, doing sprints up her long driveway—harder than it sounds–attempting yoga on her deck, or hiking with the man who's had her heart since they were teens.

Connect with the author via Goodreads, Facebook, Instagram,  Twitter,  and her website. 



Giveaway


Enter to win a print copy of The Price of Grace by Diana Muñoz Stewart via TLC Book Tours. This giveaway is limited to US residents only and runs from 12:01 AM ET on 10/01/2019 through 11:59 PM ET on 10/07/2019. The winner will be announced by 10:00 AM ET on 10/08/2019. All non-US entrants will be automatically disqualified. To enter use the Rafflecopter form below. Please note that the book will be sent to the winner by TLC Book Tours at the end of the blog tour.
This spotlight, blog tour, and giveaway brought to you by TLC Book Tours